What is a Call from Web plugin for Wordpress?
A Wordpress plugin is a piece of software that allows you to extend your self-hosted Wordpress page without the knowledge of programming.
Call from Web Wordpress plugin will extend your website by adding a call button to your website and start accepting calls from your visitors.
You can get more information about the plugin on the Wordpress plugin website.
Requirements
Installation
1. Add the plugin to Wordpress
Open your Wordpress admin panel select Plugins Add New.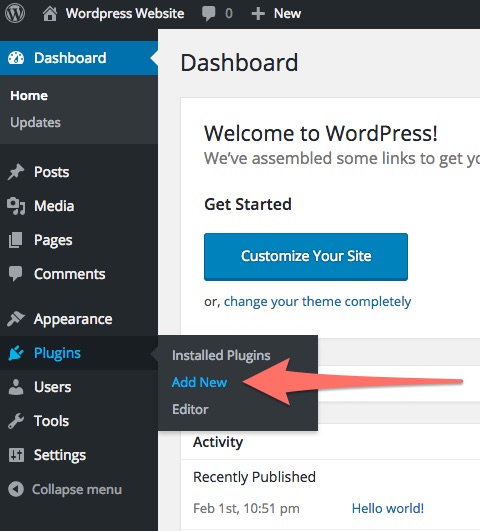 Search for "Call from Web" plugin and click "Install Now".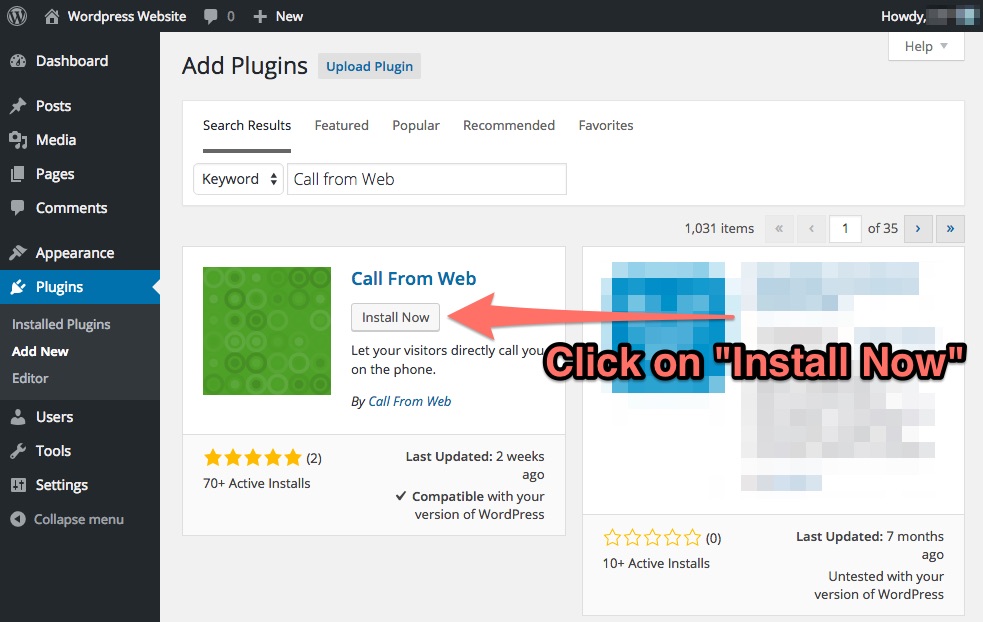 2. Activate the Plugin
Once the plugin has been installed, click on "Activate Plugin".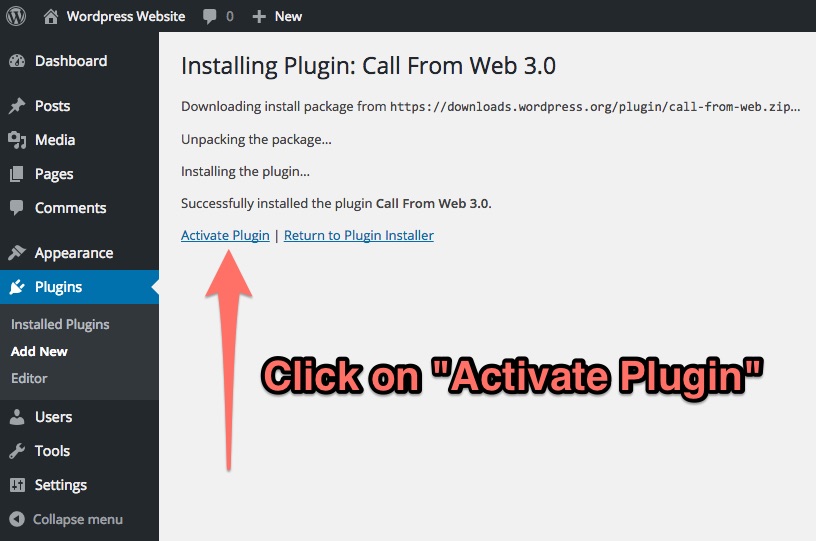 3. Configure the Plugin
Once the plugins has been installed and activated, it needs to be configured. Click on Settings Call From Web.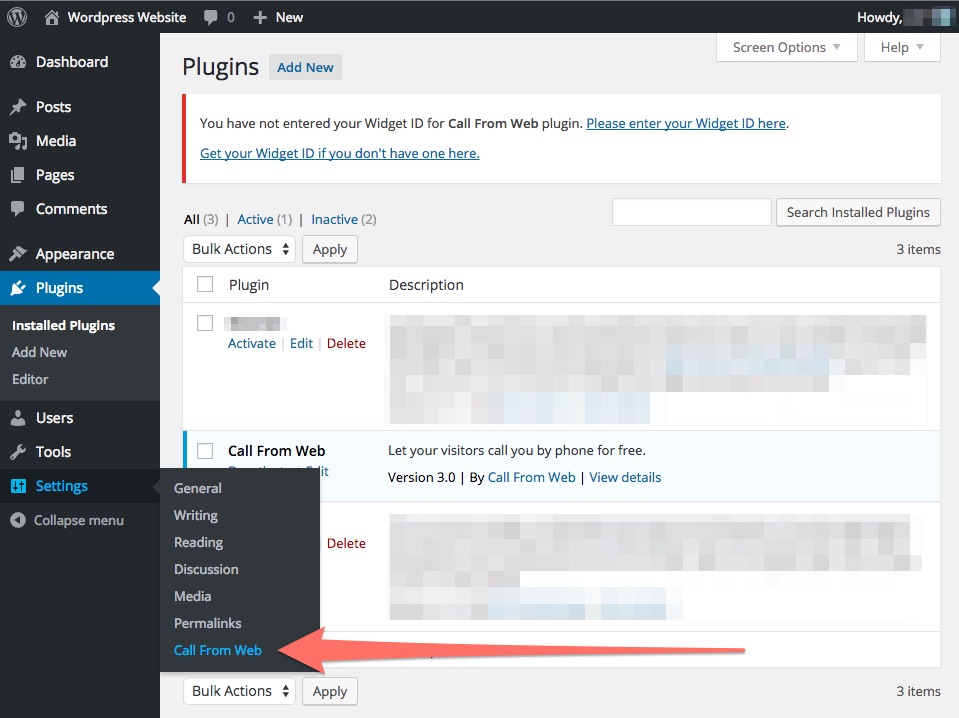 Enter your Widget Id provided by Call from Web admin page and click on Save Changes. (What's Widget Id and how do I get it? )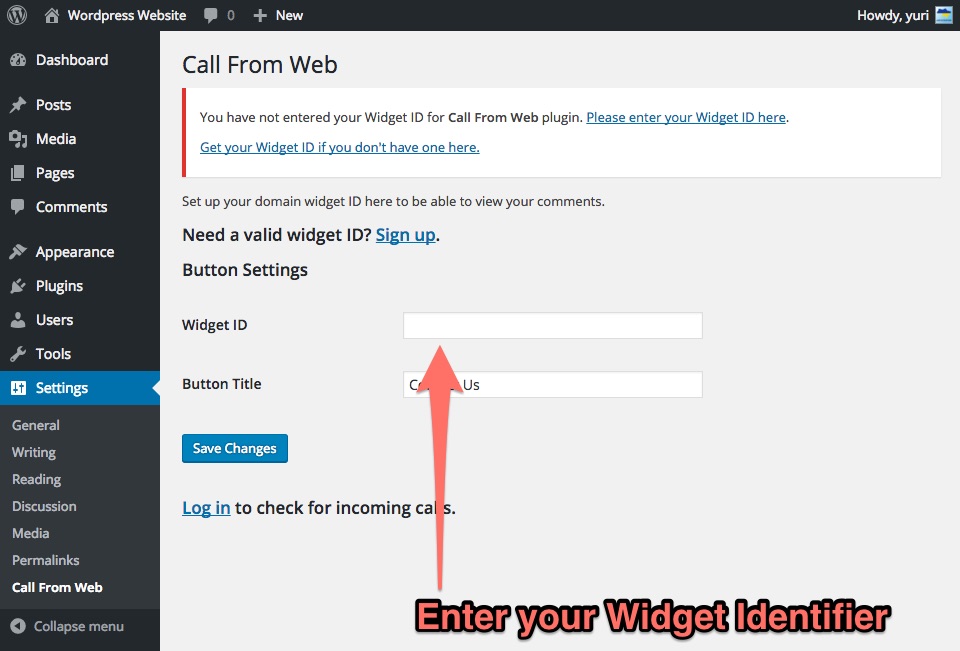 Notes
* You do not need to paste any HTML code with a Wordpress plugin.
Related Articles
What's Widget ID and how do I find it?
Support
Contact support if you have any questions regarding the plugin.